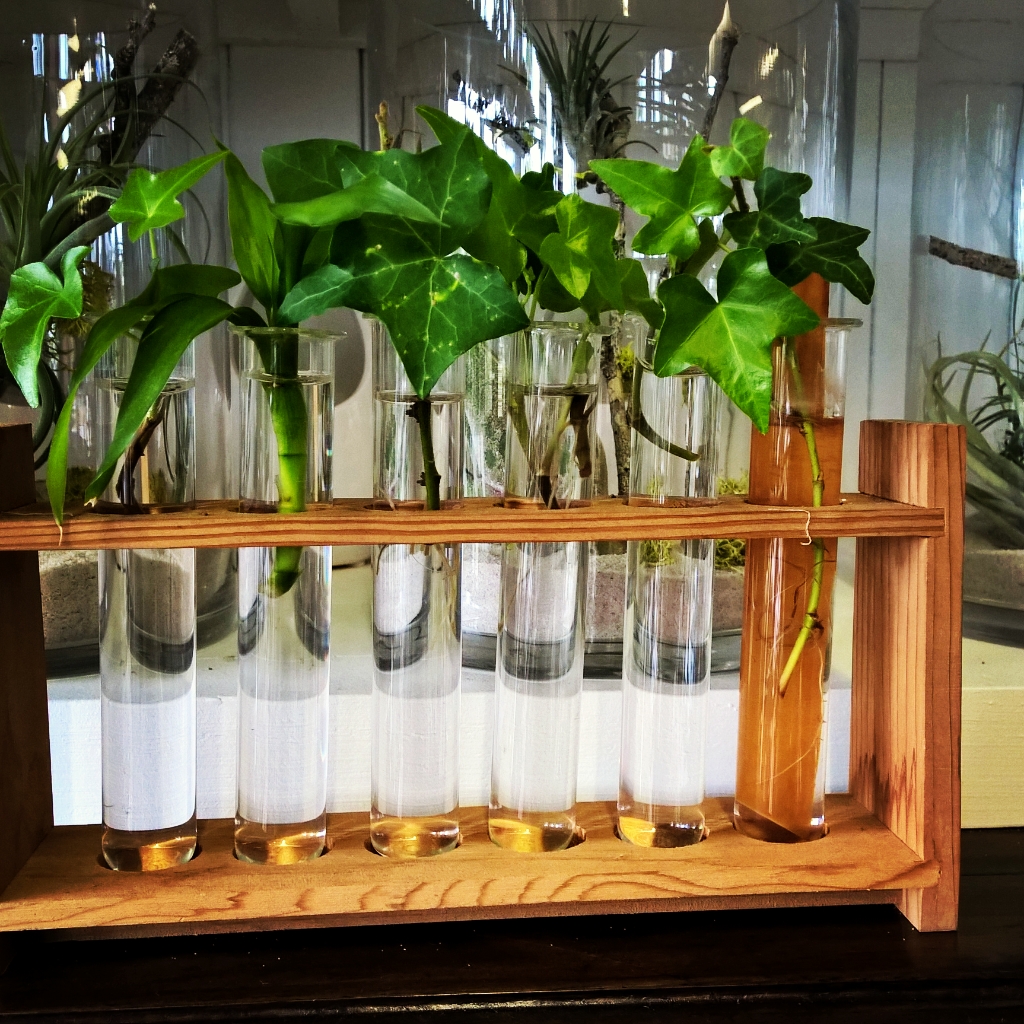 Have you ever tried growing plants in test tubes? (Or other water vessels?) We have!
Here's some varieties that we find to work best in water:
Ivy
Pothos / Devil's Ivy
Lucky bamboo
Agleonema
It's really a lot of trial and error, you may have to try a few different things to see what works best in your space. You might be surprised at what does!
There is some great advice for growing plants in water indoors at Gardeningknowhow.com.
And some of the ideas here at SmallGarden-Ideas took our breath away.
You never know what you'll be able to grow until you try. We have so many plant ideas on our list to try, it's so exciting… we'll let you know how we go.
https://littleplants.com.au/wp-content/uploads/2017/01/InstagramCapture_49253cc9-14f2-4fc7-bbc1-0ea0be3cb1ac.jpg
1024
1024
LittlePlants
https://littleplants.com.au/wp-content/uploads/2019/02/little-plants-logo-4-test.png
LittlePlants
2017-01-20 09:59:11
2017-01-12 10:28:07
Growing Plants in Test Tubes