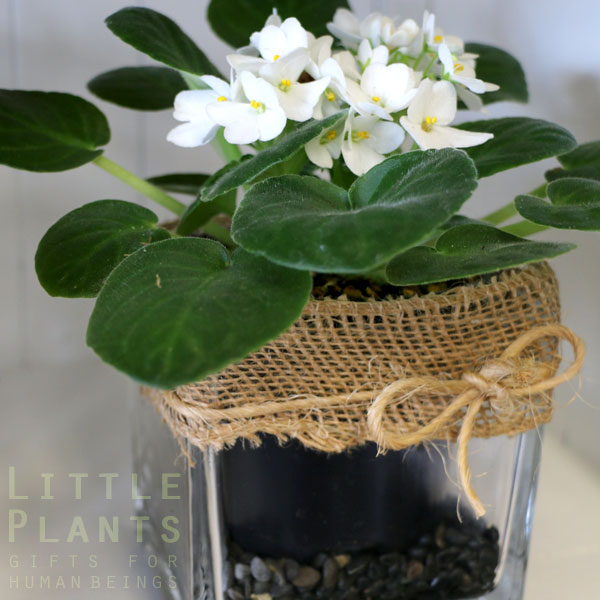 African Violets are beautiful little plants – with one drawback – they don't like to be watered from the top, nor be too soggy underneath. So how to fix the problem, but neatly?
One of the most common ways is to sit the plant's container on top of a take-away container filled with water – with a thick thread going between the two to act as a 'straw' sucking water from the container below to the one above.
Here is another example of a way we have also used – sitting the plant's container on top of fine pebbles, with the thread down amongst them. This way is a little bit more 'gifty' and neat, but provides the same function.
https://littleplants.com.au/wp-content/uploads/2019/04/2019-LP-african-violet.jpg
600
600
LittlePlants
https://littleplants.com.au/wp-content/uploads/2019/02/little-plants-logo-4-test.png
LittlePlants
2019-05-31 20:40:03
2019-04-30 20:47:34
African Violet Plant - Gold Coast